The Moneague College
Established: January 1956
Name of Principal/President: Howard R Isaacs
Board Chairperson: Leon A Gordon
School Organization:
The institution is organised into two major divisions led by Vice – Principals, Academics and Student Services.
The Academic division is coordinated around three faculties, Education, Social Science and Humanities, Science and Technology. Each faculty is led by a Dean. The faculties are coordinated around schools led by Assistant Deans. The following are the schools in operation: Education, Humanities, Tourism and Hospitality, Business, Natural Science & Environment, Information Technology. Mathematics and a Language and Literacy Department serve the respective schools and these departments are led by Heads of Departments (HODs). Specific responsibilities are also in place for Quality Assurance, Curriculum Development and Library services.
The Student Services division coordinates the affairs of Student Welfare and Health, Registry, Scholarship, Clubs and Societies, Student Accommodation, Sports and Recreation, Student Governance, Placement and Academic Counselling and Marketing and Public Relations. The Office of the Principal coordinates the supporting offices of Finance and Accounts, Human Resources, Maintenance/Security and System Administration.
Guided by its mission to reduce rural migration, the college under the hospices of the Teachers' Colleges of Jamaica (TCJ) and the Council of Community Colleges of Jamaica (CCCJ), offers a range of certificate, associate degrees and bachelor's programmes in Teacher Education (Early Childhood, Primary, Secondary Business & Information Technology ), Business Studies, Information Technology, Hospitality & Tourism Management, Management Information Systems, Social Work, Environmental Studies, Psychology and Criminal Justice. There is also a Continuing Education and Pre-University component to the institution.
Awards:
Associate Degrees and Bachelor Degrees: Awarding Bodies (CCCJ) TCJ/UWI
Certificates: Cisco, Moneague College
Programmes being offered:
Bachelor of Education in:
Early Childhood Teacher Education
Primary Teacher Education
Secondary Teacher Education in:
Registered Institutions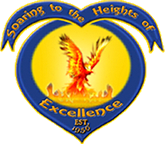 School Name:

The Moneague College

Address:

Moneague,P.O, St. Ann

Telephone:

+1 (876) 973 0489/06461

+1 (867) 973 0455

Website:

www.moneaguecollege.edu.jm
Matriculation:
Five CXC/CSEC subjects including English A and Mathematics at the General Proficiency Grades 1, 11 and 111 (Effective June 1998) Provision is also made for students to matriculate into programmes as stipulated in the CCCJ and TCJ regulations.
Students entering CAPE must have 5 CXC or more at one sitting. Students entering certificate programmes must have two or more subjects at CXC.
Gender:

Co-educational

Age range of students:

16- 70

Capacity:

Main campus 650,
Port Maria 210,
Linstead 150

Enrolment:

1300 Approximation (Registration ongoing)

Attendance Rate:

85%

Number of Lecturers:

72
NUMBER OF SUPPORT STAFF:
Administrative Staff – 41
Ancillary Staff – 37
Student to Lecturer Ratio: 18:1
Owned by: Government of Jamaica