Over 500 students participate in GoHiGHER! Conference.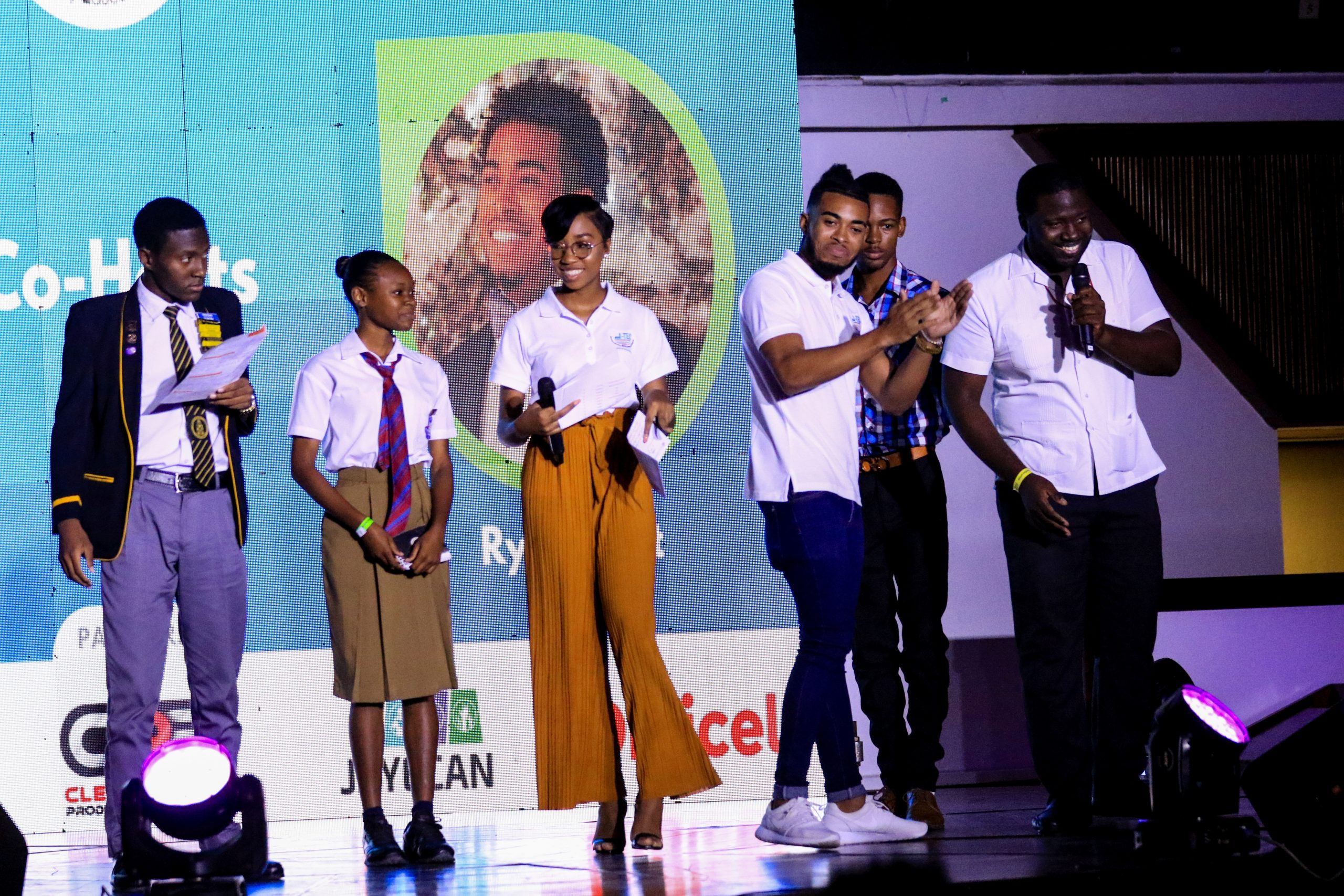 Over 500 students participate in the Ministry of Education's 2nd Annual GoHiGHER! Conference.
Students from 12 high schools and 11 colleges across the island descended on the Jamaica Conference Centre for the recently held GoHiGHER! Conference on October 31, 2019. Organised by the Jamaica Tertiary Education Commission (JTEC) an agency of the Ministry of Education, Youth & Information, this event is designed to create a platform which equips students with the tools necessary to make informed decisions about the higher education and training disciplines they pursue.
Conference organiser Matthew Ferguson stated in his presentation: "we need to inform students and educators on the importance of pro-active planning for Higher Education and the job market; as there remains a pervasive need for college entrants and graduates to become aware of Jamaica's current and future labour market needs.
Attendees shared in keynote presentations from experts and influencers from the Manufacturing, Agriculture, Financial, Creative, and Technology industries. Included in the line-up was Lanisia Rhoden (CEO, Link Your Purpose), Jeffery Hall (CEO, Jamaica Producers Group), Alysia White (Sagicor Group), Carlton Stewart (Carib Cash), Erica Simmons (CMU), Dr Kadamawe Knife (UWI).
Throughout the day students also accessed career development services such as free coaching, resume design services and photographic headshots. JTEC's Tracey-Ann Smith stated, "we are excited to host this event, every component from the content delivery to the production layout and design is student-focussed, we want students to have an engaging and empowering experience here". Orlando Powell, a student of the HEART Trust NTA's culinary arts programme, said: "I really enjoyed this event, I especially liked the segment on the 4th industrial revolution and the jobs of the future".
In addition to industry-focused presentations, students were also exposed to debt management techniques and the fundamentals of building their professional brand.
Scholarship providers from the public and private sectors were in attendance to inform students about the various financial support opportunities available to them.
The GoHiGHER! Conference is free to students and is part of JTEC's island-wide "GoHiGHER! initiative," which consists of a series of town-hall meetings, information sessions and workshops.
The GoHiGHER! initiative is in response to the following challenges:
• Lack of access to financial support
• Inadequate career planning
• Deficiency in job market readiness
• Low understanding of effective entrepreneurial strategies