Nineteen Jamaicans awarded 2019/20 Chevening Scholarships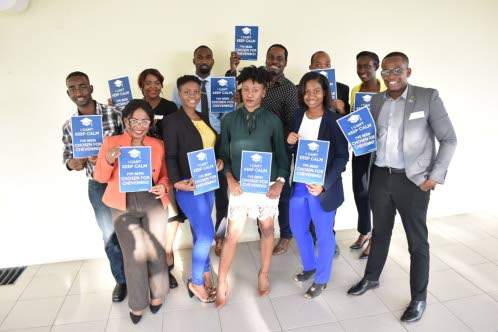 The youngest detective sergeant in the Jamaica Constabulary Force (JCF); a chemical engineer who wants to improve the management of Jamaica's water resources; and a medical technologist who wants to reduce bacterial outbreaks on the island's neonatal wards, are among 19 Jamaicans awarded Chevening Scholarships to pursue master's degrees in the United Kingdom this year.
The 2019-20 scholars were selected from a pool of more than 200 shortlisted applicants.
The Chevening scholarship awardees are selected each year based on their commitment to leading Jamaica's development and growth.
In reacting to confirmation of this year's cohort, British High Commissioner to Jamaica Asif Ahmad noted that one common experience he has enjoyed as a head of mission over the years is engaging with Chevening scholars.
"I have seen off more than 200 eager and excited people on their journey of discovery to the UK and then return home. I have also sought out past scholars and found out how they are using the experience," said Ahmad, who previously served as British ambassador to the Philippines and Thailand. 
Click here to read more: http://www.jamaicaobserver.com/news/nineteen-jamaicans-awarded-2019-20-chevening-scholarships_172604?profile=1373